Stay organized with a social media calendar! Print off this calendar and start planning your content through Q2. We've gone ahead and included holidays and popular social media dates; now it's time for you to plug in ideas and happenings relevant to your store!
april
Warmer weather is officially here and people are going to want to to enjoy the sun as much as they can! National Picnic day is the perfect time to get your customers outside and ready for all their upcoming celebrations. Find a Rainbow Day is a great time to bring some motivation to your followers and inspire them with all of your rainbow products (which are currently trending!). Or encourage them to post images of rainbows they have seen, tag you, and get them engaged with your social media. Easter is April 17th and our Easter gnomes are the most adorable must-haves for Easter décor. Share how you and your coworkers like to decorate for Easter.
may
Make sure you are ready for Mother's Day! We have a great selection of sweet, easy gifting options for all the mothers around the world. Post a how-to of making a bouquet with products in our Veranda collection or a cute DIY card! Who is excited for Cinco de Mayo? Show your followers celebration essentials and tips for hosting for everyone celebrating Cinco de Mayo. National Scavenger Hunt Day is May 24! Get your customers engaged in your social media or website by doing a fun digital scavenger hunt. Hide an image of a product somewhere on your website and the first person to find it wins a free product or promo code!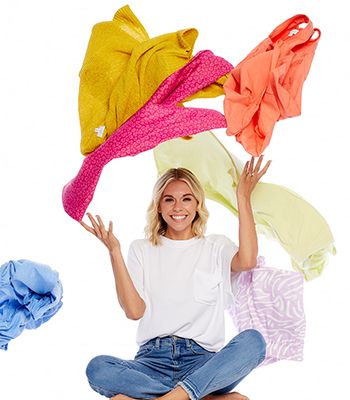 National Scavenger Hunt Day
june
It is SUMMERTIME and people can't wait to pack their bags for all of their upcoming vacays. Get your customers excited with new summer arrivals and tips for easy traveling! June is also Great Outdoors Month. Show your followers how to decorate their porch or prepare for outdoor festivities. Father's Day is a time to celebrate all the dads and father figures out there! Share creative ways for your followers to show their appreciation. Sometimes it can sneak up quickly so make sure to post grab & go gifts for easy and quick gifting.