Welcome to the Mud Pie brand page! Here you will find our logo, brand guidelines and more for use in your store, on your digital channels or your marketing materials.
MUD PIE'S MISSION: Mud Pie is a lifestyle brand that creates delightful gifts to inspire life's sparkling moments. Our aim is to add laughter, inspiration and joy to every day celebrations.
THE LOGO: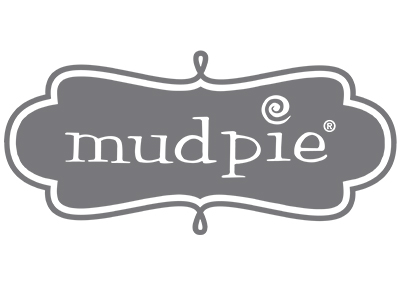 The Mud Pie logo is the most recognizable mark of our brand. To protect the trademark against imposters, it's important that our brand image is consistent across all channels. That's where you come in!  As an approved Mud Pie retailer, we hope that you'll help us by removing the old (black) logo and updating it with one of our new & improved options!

In-store material
Ecommerce Site
Social Media Channels
Promotional Materials
GET STARTED UPDATING:
1. First, read the Logo Guidelines document. Here you will receive tips and tricks on how to use the logo
2. Download the updated Mud Pie logo.
3. Apply the new logo to all of our outlets. 
When using the Mud Pie logo, you must follow our logo guidelines. *You cannot alter the logo for your store, nor can you change the color of the Mud Pie logo.*
Need a high resolution version of the logo or would like to use another logo option for your collateral?  Fill out the form below and we will send you a logo.
In addition to logo usage, it's important that you help us protect our name in writing, too! When typing, writing, or printing the Mud Pie name, please make sure it is a proper noun with a space in between Mud and Pie.
Correct: Mud Pie
Wrong: mudpie, mud-pie, MudPie, Mud-Pie
BRAND COLORS: You must also make use of our brand colors on any marketing materials. You can choose from 4 primary colors & 3 secondary colors. All colors & HEX codes are shown below: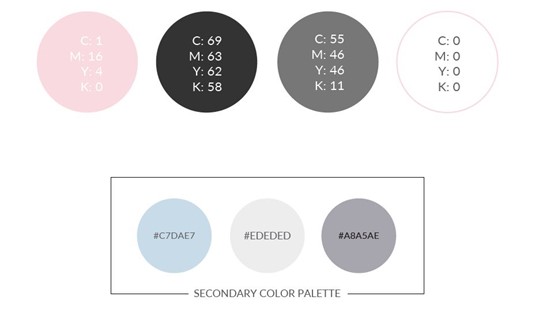 QUESTIONS? If you need more information on Mud Pie's brand guidelines, please fill out the following contact form. Some one will reach out to you within 48-72 hours.